Facial Exfoliation Methods for Soft and Radiant Skin
There are several options to choose from when looking at how to exfoliate the facial skin. Read these top methods to exfoliate the face to find the one that suits you best.
What is Facial Exfoliation and Do You Really Need It?
Exfoliation is the process of removing dry, dead skin cells and offers several benefits when done as part of the routine skin care regime:
* It smooths out the surface of the skin.
* It removes dryness patches or flaking of the skin.
* Exfoliation helps to create softer skin with a more even texture.
* Reduces a dull appearance that can make us look tired.
* Products applied afterwards go on more smoothly and evenly.
* Facial Exfoliation can help to get rid of blemishes such as whiteheads or blackheads.


For years working as a skin care and makeup artist, I was often asked lots of questions about exfoliating the face for smooth and softer skin, reducing fine lines and wrinkles and how to get rid of pimples and blackheads.
Oftentimes, I'd find that many people were using simply their hands to clean the face and weren't seeing the results they wanted. I started teaching the following exfoliation methods to my clients and hope you'll find at least one of these easy ways to incorporate into your routine skin care regime that will work for you to get smoother, softer, cleaner, blemish free skin with a glowing complexion.
Exfoliation helps to provide clear, smooth skin at every age!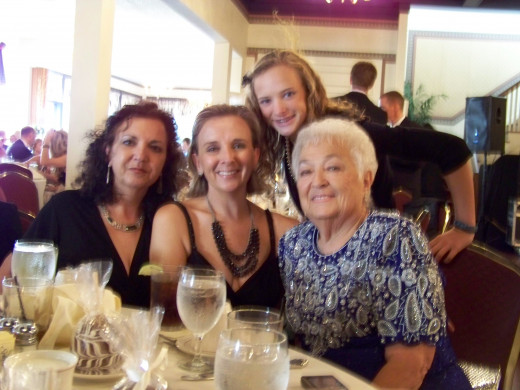 Add a textured washcloth to exfoliate the face
This is the simplest and easiest method that anyone can do to exfoliate the skin gently. It's so much better than your smooth hands to begin the process of getting rid of the top dead layer of skin. While it won't provide a deep cleansing of the pores or below the first layer of skin, it will help to remove dirt and cleansers better than the hands alone.
A
100% cotton washcloth
is something you can use every time you wash your face (hopefully at least every morning and every evening). If you're not used to using a washcloth, do try it and see for yourself what a difference it makes in smoothing out the texture and small blemishes of the skin.
Some people like using a facial loofah, I just find them too harsh on skin and so not my favorite option when there are others that work better in my experience.
Deep Clean the Pores for Glowing Skin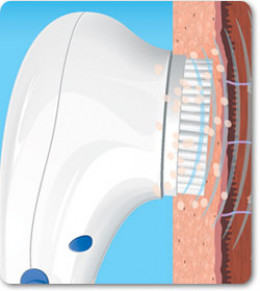 Add a Gentle Facial Scrub
A facial scrub is meant as a facial exfoliant. It's a product that can be used several times a week and is specific for the more delicate facial skin as opposed to our body skin.
You'll love
Beauty by Earth Facial Scrub for all skin types
that works and costs so little. Add it to your beauty routine.
Facial scrubs can help to reduce fine lines and wrinkles, minimize the size of pores, cleans out the pores deep down below the top layer of skin, remove pimples, whiteheads and blackheads.
They can be used with the hands alone, a washcloth or for more of a deep cleaning - try a facial brush.
Most Popular and Effective Facial Scrub Ingredients
Sugar
Oatmeal
Seaweed
Kelp
Honey
Almond Meal
Walnut Meal
Strawberry and other berries
Coconut
Caffeine
Therapeutic Essential Oils
If you haven't ever done it yourself, here's a video!
Organic Facial Scrubs offer fruit and vegetable extracts without harmful chemicals
Alba Botanical Sea Enzyme Facial Scrub 4 oz.
This highly rated face scrub offers sea extracts and marine compounds without any animal testing, it's vegan and hypoallergenic, plus good for all skin types. Using organic products from fruit or vegetable extracts and seeds nourish the skin and won't cause harm unlike chemicals by entering the bloodstream.
Any time you notice redness, itching or pain, you may have an allergy to one or more of the ingredients. The best thing to do is to discontinue use of any product, apply cool water to the skin and allow it to rest one week before trying a new product.
Use a Facial Brush to Remove Dry, Dead Skin Cells
You can take exfoliation one step further with a powered dermabrasion brush. I like that they are gentle enough for all skin types even sensitive skin. They rotate so you can use your favorite scrub along with a brush for cleaner, smoother, more glowing skin. They're also great for anyone with arthritis or other pain in the hands and wrists, let the machine do the work!
You'll find them in battery operated versions or with chargers (my own favorite) and either type is hand held and waterproof so using it in the shower is a bonus. They work especially great for anyone with oily or problem skin for deeper cleaning of the pores, along the T zone, chin area and the sides of the nose.
Care should be taken to use a facial brush with soft bristles since the facial skin is delicate and too much pressure or using bristles that are too hard can hurt the skin, cause redness and just plain hurts. Keep the body brush for use on the legs, knees, heels, feet and elbows.
Share your Favorite Product for Facial Exfoliation
Which one do you use and love the best: Leave a Comment!
I hope you've found some helpful information here on the different methods of facial exfoliation, how to do it and will incorporate any and all of them to your weekly skin care regime. We can't wait to hear about your own results! Thanks for reading and sharing
radiantskinexpertadvice.